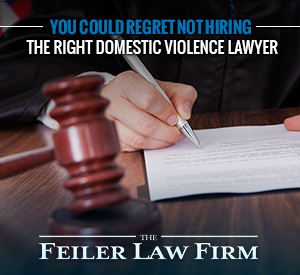 Have you been arrested or charged for domestic violence? An experienced Miami Domestic violence lawyer can offer counseling for such a complicated situation. According to Florida Statutes, domestic violence includes any crime resulting in physical injury or death of a family or household member by another family or household member, and charges range from assault, battery, kidnapping, and stalking, to false imprisonment. Depending on the severity and nature of the crime, these can be classified from second degree misdemeanor to third degree felony. That is why you need to hire a qualified Miami domestic violence lawyer to help you get the best outcome possible. If you contact a specialized Miami domestic violence lawyer in a timely manner, he may be able to gather the necessary evidence to get a good plea or even an acquittal.The penalties for being convicted for domestic violence can vary depending on the type of charges filed against you. A good Miami domestic violence lawyer can help you through the whole process, explain your options clearly, and plan the optimal strategy to get the best results.
Domestic Violence Lawyer Miami, Florida
You should always seek the legal help of a reputable Miami domestic violence lawyer to advise you on how to deal with legal issues, and this should be done as soon as you are arrested. Prompt intervention from a professional Miami domestic violence lawyer can be the difference between serving jail time or walking. Don't leave your life to the hands of just any lawyer. You could regret not hiring the right Miami domestic violence lawyer later.
Jeffrey Feiler is a reliable Miami domestic violence lawyer with over three decades of experience in the field. He can offer legal advice on a variety of delicate subjects. To discuss your case with a professional Miami domestic violence lawyer, give us a call at (305) 670-7700, we'll be glad to help you.