We truly care about our Clients.
Let us help you with your most difficult legal problem
The Feiler Law Firm is the Preferred
Miami Criminal Defense Lawyer
|
Learn Why >
Criminal Defense Lawyer Miami Florida
Whether you or someone you know finds themselves in a legal dilemma, the next step taken will have a major impact on the result. Finding the right Miami criminal defense lawyer can be the difference between a desirable outcome and a terrible one. One needs to be sure that their Miami criminal defense lawyer is not just working for them, but with them as well.

The Miami criminal defense lawyers at The Feiler Law Firm are interested in more than just attaining justice, they aim to create lasting relationships with their clients. Their dedicated team of Miami criminal defense lawyers and office staff want to ensure that every question is answered and that ever legal need is fulfilled.

The Miami criminal defense lawyers at The Feiler Law Firm have three primary objectives they wish to convey and achieve:

Experience:The Feiler Law Firm has over thirty years experience in criminal cases. Their Miami criminal defense lawyers utilize a combination of proven and tailored strategies to achieve desirable outcomes.

Compassion:When someone is in legal trouble, it often times becomes difficult to discuss the details of the matter. The Miami criminal defense lawyers at The Feiler Law Firm ensure maximum comfort and confidentiality with their clients. Their team of Miami criminal defense lawyers are concerned not just with the outcome, but your piece of mind and total satisfaction along the way.

Results:The Miami criminal defense lawyers at The Feiler Law Firm will work hard to achieve desired results. The continual growth over the last twenty years is a direct result of satisfied clients that refer others to the best Miami criminal defense lawyers.


Latest News & Blog Posts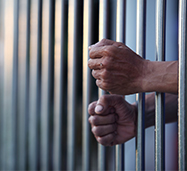 Vacating Criminal Conviction Causing Immigration Consequences In the 1970's and 1980's many people who are not U.S. Citizens or Permanent Residences, plead guilty to criminal charges not knowing it would lead to Immigration consequences. In the 1980's Criminal Rules required courts to start advising Defendan...
Posted on March 09, 2018 by Jeffrey Feiler
Read More
Drugs Found, Multiple Occupants Police find drugs in a place, such as a house, a car or hotel room where more than one person is present or are sometimes present. This is called "Multiple Occupants". Unless a person is in "actual possession" of the drugs it is hard to know to whom the drugs belong. Actual...
Posted on March 08, 2018 by Jeffrey Feiler
Read More