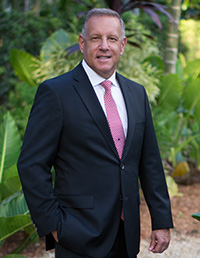 Jeffrey Feiler
is an experienced criminal trial attorney with a reputation for getting impressive results - and a philosophy of compassionately treating his clients. Mr. Feiler is a warm, sensitive and humorous person who genuinely cares about his clients. His goal is to help people who are in serious trouble with the law, and help them get through a difficult time in their lives. He takes great pride and pleasure when he can satisfactorily conclude a criminal case.
Mr. Feiler takes special pride when his client recognizes the reasons why an event occurred so that future legal difficulties can be avoided. His ability to achieve those objectives has brought him considerable success. Mr. Feiler has practiced criminal law since 1982 - handling cases throughout the United States including Alabama, California, Colorado, Florida, Georgia, Kentucky, New York, Texas and Puerto Rico. He practices in the State Courts of Florida and the State Courts of Colorado, as well as Federal Courts in Florida, Colorado, Kentucky and throughout the United States. Mr. Feiler is admitted to practice in the following jurisdictions: U.S. Supreme Court, U.S. District Court Southern District of Florida, U.S. District Court Middle District of Florida, U.S. District Court of Colorado and in the State Courts of Florida and State Courts of Colorado. He also has practiced Pro Hac Vice in the States of Alabama, California, New York, Puerto Rico and Texas.
More on Jeffrey Feiler
We reinforce our legal team with local expert counsel so that we are able to represent clients across many cities and States with the best resources available for each specific case. The Feiler Law Firm has worked with the following experienced and distinguished legal experts to produce the best results for our clients.
Associates & Local Counsel
Affiliates