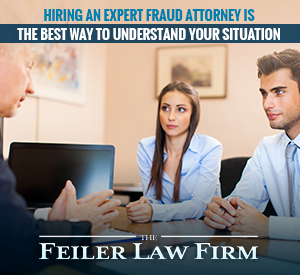 Have you been investigated for fraud? Are you looking for a qualified North Miami fraud attorney? We can help you! At The Feiler Law Firm, you can retain a professional North Miami fraud attorney with vast experience in defending fraud offenders. Being charged with any type of fraud offense is very delicate. It could affect your record. Asking for a mortgage loan or car loan might become a nightmare. Besides the implications within your family and community, it is imperative to hire a good North Miami fraud attorney to prevent the disastrous consequences that might result from this delicate situation. The right North Miami fraud attorney will work in your favor to mitigate the charges as much as possible or even get a dismissal.
Fraud offenses are harshly prosecuted in the State of Florida. The number of fraud crimes have increased in the past years. State and Federal Courts have enforced tougher penalties as a corrective measure. For this reason, hiring an expert North Miami fraud attorney is the best way to understand your situation and make wise decisions. A well-trained North Miami fraud attorney knows the best techniques and tactics to defend your rights. The State of Florida classifies fraud-related crimes in two ways. Depending on the circumstances, you may be charged with a felony in first, second, or third degree. Being accused of a misdemeanor in the first or second degree is also possible in these cases. Your North Miami fraud attorney will investigate your situation and prepare an effective defense or negotiate a good plea bargain, regardless of your charges. Stating a strong case can raise the odds of preventing conviction, heavy fines, and jail time. Keep in mind that the sooner you hire a professional North Miami fraud attorney, the higher your possibilities of getting a favorable result.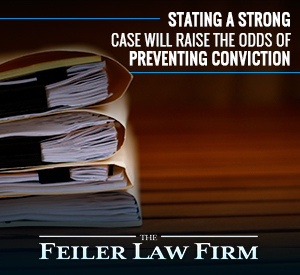 Fraud Attorney North Miami, Florida
Each fraud-related case differs in length and penalties. These complex variables depend on the prosecutor, the charges, and the jurisdiction. From the day of the arrest to the resolution, a fraud case can last months and even years. For that reason, choosing a qualified North Miami fraud attorney can be very influential in creating a positive outcome for your case.
Jeffrey Feiler is a reliable North Miami fraud attorney with over 30 years of experience defending fraud-related cases. He will closely follow your case and dedicate the necessary time to ensure getting the best results in this delicate situation. To discuss your case with a professional North Miami fraud attorney, call (305) 670-7700 and we'll gladly assist you.