Posted on June 20, 2012 by Jeffrey Feiler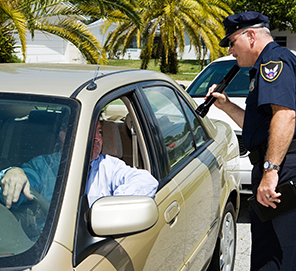 Suppose a Police Officer has contact with you and wishes to speak with you or search something about which you have a concern. You feel anxious, vulnerable and are unsure what to do. The worst thing to do is give the Officer statements or access to evidence which may later be used against you.
But what do you do and what can you say? Place the following language in your smart phone or wallet where you can get to it if you need it along with my cell phone 305-586-7492.
"Officer, with all due respect, I refuse to talk to you, other than to identify myself, until I consult with my Attorney. I wish to call his office right now please. I also refuse to consent to any search of my body, my premises, my car or my affects in which I have a privacy interest. If I am not under arrest, I further refuse to consent to your taking any of my property of any sort or anything from my body without first consulting with my Attorney. I exercise all rights guaranteed to me by the Constitution of the State and Constitution of the United States, to be free from your interference into my personal affairs. If you attempt to question me, I want my lawyer to be present. I refuse to participate in any lineup or to perform any physical acts, such as roadside sobriety exercises, without first conferring with my lawyer. If I am under arrest, then I invoke my Miranda Rights and not waive any right nor speak with you without my lawyer being present. We can call my lawyer's office right now. If you are taking me into custody, then I request a reasonable opportunity to secure my property. Should you not give me that opportunity and my property is lost or destroyed I will hold you liable. If I am not under arrest, I want to leave right now. If I am free to leave, please tell me right now so that I may go about my business".
---
I'm Jeffrey Feiler, a well-known
Miami Criminal Defense Attorney
and
Miami DUI Lawyer
who has been successfully defending the rights of clients for over 20 years. My Law Firm and I are compassionate to individual's needs, while simultaneously obtaining desired resolutions and judgements.
Should you have a question about my blog post above or have a concern about any criminal manner feel free to call me for a free consultation.
---