Posted on April 01, 2014 by Jeffrey Feiler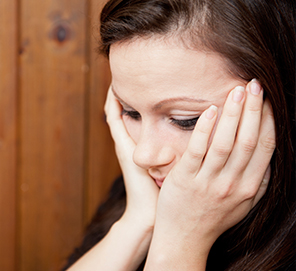 Domestic violence is a crime that is defined as the consistent destructive behavior in a relationship where a partner maintains power and control over their partner. Domestic violence can happen to anyone regardless of their race, age, sexual orientation, religion, or gender. It is observed in all levels of relationship statuses including married couples and couples who are dating or living together. It is also important to be aware that there are several different forms of domestic violence. While all of them include different violent actions, they all exhibit the common goal of intimidating, manipulating, frightening, and injuring someone in a certain manner.
Physical Abuse
-
• Hitting, slapping, pushing, grabbing, biting, etc.
• Denying a partner medical attention
• Forcing controlled substances upon a partner such as alcohol or drugs
Psychological Abuse
-
• Characterized by causing fear through intimidation
• Threatening physical injury to a partner, children, family, friends, and pets
• Destruction of property
• Forcing isolation from family, friends, school or work
Emotional Abuse
-
• Violating a partner's self-worth or self esteem
• Consistent criticism
• Demeaning someone's abilities and insulting them
Sexual Abuse
-
• Obligating a partner to conduct in sexual behavior without their consent
• Marital rape
• Assault of a sexual body part
• Forcing sex after physical abuse
• Demeaning a partner in a sexual way
Economic Abuse
-
• Forcing a partner to become financially dependent on the abusive partner
• Maintaining full control of finances
• Withholding a partner's access to money
• Forbidding them to attend work or school
Domestic violence is a serious crime that should be immediately reported to your local law enforcement. It is beneficial for victims of domestic violence to hire a criminal defense attorney that can represent them in court. They can help victims attain compensation and a solution to the abuse they have endured by their partner. In addition, the victim of a domestic violence case has the right to obtain an injunction for protection from the court which is known as a restraining order. A victim can achieve this lawful right by visiting their local courthouse. Filing for a petition for an injunction to seek protection against domestic violence does not require a fee.
The charges against domestic violence offenders can be classified as misdemeanors or felonies. While every State has different guidelines pertaining to felonies and misdemeanors some cases are generally categorized as the following:
Felony Domestic Violence
• Assault
• Kidnapping
• Manslaughter
• Rape
• Murder
Misdemeanor Domestic Violence
• Stalking
• Breaking and entering
• Coercion
A criminal defense attorney will attempt to bring justice to victims of domestic violence by convicting the offending partner with certain charges. These charges can include heavy fines, community service, jail time, and anger management classes. When an offender is convicted of domestic violence, they also lose several privileges including the right to see their children, firearm ownership, their residence, and even the right to work in certain professions.
Domestic Violent crimes can have detrimental effects upon its victims, families, and friends. The most severely impacted are the children who witness this violent form of crime. Children who are exposed to violent situations in their home can incline them to become victims or future offenders of domestic violence. When a child witnesses domestic violence on a constant basis, it teaches them that violence is an acceptable lifestyle. While this traumatic event has the ability to psychologically and emotionally damage a victim forever, a criminal defense attorney can help victims attain the justice they deserve to repair their life.
---
The Feiler Law Firm is the preferred
Miami criminal defense attorney
. They have developed a broad range of expertise that can successfully achieve results for their clients. Their attorneys are able to represent clients across many cities and states, utilizing the best resources available for each specific case.
---