Posted on March 20, 2012 by Jeffrey Feiler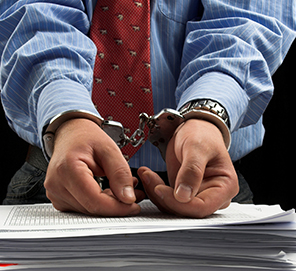 When the police place you under arrest, or even just interview you, it is important to understand what rights you have as an individual in the United States. Many Americans believe that during an arrest they have to make a statement to the police and answer any questions they ask. But, in reality, the "Miranda Rights" or "Miranda Warning" and the Fifth Amendment to the U.S. Constitution guarantees the individual the right to avoid making self-incriminating statements and refuse answering any questions law enforcement officers asks. In other words, you don't have to say a thing.
Most citizens, for one reason or another, feel a strong urge to cooperate with the police. What these people often don't understand, though, is that cooperating with police officers is not the same as blindly doing everything they ask. We give police officers uniforms and weapons to make their difficult and dangerous job easier and safer, but in return we all enjoy and expect certain rights and freedoms that no badge or gun can take away.
Many of these rights are explained by the Miranda warning. Many people know the Miranda warning from hearing cops recite it on TV shows. The Miranda warning neatly summarizes the Fifth Amendment by informing you of your right to be silent, the right of law enforcement to use your statements against you in court, your right to seek the counsel of the attorney, and the obligation of the state to provide an attorney for you if you can't personally afford one. Every citizen should know the rights that the Miranda warning guarantees.
Don't fall into a trap
The job of a law-enforcement officer is to capture suspected criminals and gather information and evidence that will result in a conviction. The law puts few limits on the methods he or she may employ in the course of an investigation. For instance, a law-enforcement officer is not required to tell the truth when questioning an individual. He or she can try to coerce a person into speaking by pretending to have evidence and falsely promising leniency in return for answering questions. These and other investigative methods are legal and put even the innocent arrestee at a disadvantage, but the leeway granted to law enforcement is balanced out by your Constitutional rights.
Your silence cannot be used against you in court, so if you are being questioned by an officer, whether in custody or otherwise, it is best to remain silent and ask for a lawyer. If an officer tells you he or she has evidence implicating you in a crime, remember that he or she is under no obligation to tell the truth and could be lying to force a confession. If an officer tells you things will be easier for you if you just tell what you know, be aware that he or she really does not have the authority to grant you leniency and is simply trying to get you to talk. In all cases, do not make a statement until you have a lawyer present that can give you legal advice. It's your right as a citizen under the law and you should exercise it to ensure you are treated fairly.
---
Jeffrey Feiler is a well-known
Miami criminal defense lawyer
and
Miami DUI Lawyer
who has been successfully defending the rights of clients for over 20 years. Mr. Feiler and the Feiler Law Firm are compassionate to individual's needs, while simultaneously obtaining desired resolutions and judgements.
---