Posted on May 30, 2016 by Jeffrey Feiler
Florida laws specifically protect classes of people who are known to have been abused and who are least able to protect themselves, such as the elderly, handicapped, and children. At issue is a
recent Florida case
where an elderly, wheelchair bound 65-year-old man was allegedly left out in the heat and sun for an extended period of time where he ultimately died. Since I do not know any more facts about this particular case than reported in a news blurb, it is best to discuss this area of the law conceptually rather than as case specific. For example, we do not know the circumstances such as who placed him out there in the sun. Perhaps, at the time, it wasn't even sunny. We do not know the qualifications or thoughts of the caregiver who placed him there and whether or not his or her actions were intentional or even
negligent
. Possible results range from an excusable accident all the way up to manslaughter, depending upon the circumstances.
Generally, Florida Statutes in Chapter 825 deal with "Abuse, Neglect, and Exploitation of Elderly Persons and Disabled Adults". An "Elderly person" is defined as a "person 60 years of age or older who is suffering from the infirmities of aging as manifested by advanced age or organic brain damage, or other physical, mental, or emotional dysfunction, to the extent that the ability for the person to provide adequately for their own care or protection is impaired". Thus, a 65-year-old person in a wheelchair fits this definition a few different ways.
"Abuse", of an elderly person, is defined as "intentional infliction of physical or psychological injury" to an elderly or disabled person. Or, an intentional act that could reasonably be expected to result in physical or psychological injury to an elderly or disabled person. Thus, in the case of an elderly/disabled person left for an extended period in the hot sun, there are questions of intention as well as whether an intentional act "could reasonably be expected" to cause harm. These are very different. The first being intention to harm. The second is more like "culpable negligence" in that the act is intentional, but the actor may not have subjectively thought harm would come to the person. The issue then becomes whether it is objectively reasonable or not.
Abuse cases are zealously prosecuted. Assistant State Attorneys are particularly protective of children, elders, and the handicapped, and there is little tolerance for defendants in these types of cases. ASAs are particularly intolerant where the abuse is intentional. There are varieties of "abuse" type cases, which the Prosecutor finds particularly disturbing. These include leaving a child in the car while the parent goes shopping, leaving an animal in the hot car, or driving while DUI with a child in the car. Those cases can either be considered abuse or "neglect". There are other alleged abuse cases that are far less clear, such as using physical force (such as hitting a child with a belt) as a matter of discipline. These usually turn on the injury involved. We all know when the discipline goes too far. The interesting question is, how far is too far? Where is the "line" that gets crossed?
Other cases involve intentional actions, which end up in harm, but are not intended to be harmful. Placing a person in the sunshine may have been conceived to be a nice gesture. The death may have had nothing to do with the heat, it may have been some other medical ailment which would have occurred indoors in the air conditioned room. Again, there is a line where the act is or is not objectively reasonable. There comes an unreasonable point where a person is going to get sunburnt or dehydrated.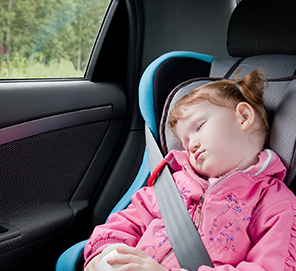 Another example is permitting an infant in a crib to go to sleep but leaving a toy in the crib. The child rolls over and sleeps on the toy and is bruised when he or she wakes. The immediate thought is that the child was beaten. Once that is eliminated or cannot be proven, the question becomes whether it was reasonable to expect that the child would have been injured? Many times, the authorities look to other circumstantial factors. Was the facility licensed? Do they have any history of other complaints or findings of abuse? Is the place clean or dirty? What procedures or lack of procedures are in effect to protect the child, elder, or handicapped person. I have represented clients in many cases that raise these fundamental questions.
As you can see, these cases are fact specific, often times difficult cases, where the client faces serious legal ramifications, including going to jail. It is imperative to hire an experienced lawyer who is able to communicate and persuade the Prosecutor in those cases where the harm was not intended, and the caregiver is a conscientious person who did not intend any harm to come to their customer. Accidents do happen. That's what Civil lawsuits are about, and there are many lawyers who specialize in nursing home negligence cases. If you find yourself in the midst of a challenging legal situation similar to one of those listed above, please contact me, Jeffrey Feiler, at (305) 670-7700 to have your case evaluated.
Source:
NBC Miami
---