Posted on November 11, 2016 by Jeffrey Feiler
In October,
Miami criminal defense attorney
Jeffrey Feiler was recognized by Pinecrest Magazine's Who's Who in Legal feature. After undergoing a thorough interview with the South Florida lifestyle magazine, a few neat tidbits about Jeffrey's extensive legal experience were revealed.
30 Years of Criminal Defense Experience
October 2016 hallmarks the 30-year anniversary of Jeffrey Feiler's criminal defense practice. Jeffrey Feiler's education began at Queens College City University of New York, where he graduated Magna Cum Laude with a B.A. in 1979. He pursued his legal degree at the University of Miami School of Law, 1979-1982, where he received his Juris Doctorate.
His history before opening his practice is just as fascinating as some of the impressive cases you can read about on the The Feiler Law Firm law blog. He was also a paralegal specialist on the Federal level at the United States Attorney's Office in 1981. He went on to become an Assistant State's Attorney with Janet Reno from 1982-1985, where he learned the prosecutorial side of law, paving the way for a strong and auspicious career as a criminal defense attorney with a thorough understanding of how the State pursues crimes.
Impressive Ratings and Memberships
Jeffrey Feiler is more than just experienced, he has the highest peer ratings achievable by esteemed legal websites such as Martindale-Hubbell. He served as president of the Florida Association of Criminal Defense Attorneys in Miami for a time, and he also led the Florida Bar Grievance Committee as a chairperson for a time as well.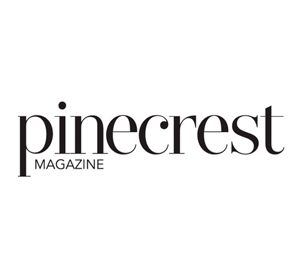 Where Does Jeffrey Feiler Work?
Jeffrey Feiler's criminal defense experience extends to both State and Federal courts. His experience extends throughout the Florida and Colorado as well as Federal courts throughout the states. He has worked in California, New York, and Puerto Rico, to name a few.
What Makes Jeffrey Feiler Such a Great Lawyer?
Jeffrey Feiler trained as a prosecutor, so he is intimately familiar with the strategies and interests of the State's prosecutors, especially for DUI cases, Manslaughter cases, Murder cases, and various other criminal defense charges. He also has an impressive record defending "white collar" crimes including wire fraud, bank fraud, Medicare and Medicaid fraud, mortgage fraud, and business fraud.
In addition to that extensive knowledge, Jeff passionately defends his clients to help them achieve the best outcome possible for their situation.
Offices in Florida and Colorado
Jeffrey Feiler practices law in both Florida and Colorado. He is extremely active in the community. To book an appointment with Jeffrey Feiler, contact him at (305) 670-7700.
To read the article featured in Pinecrest magazine, visit our
Facebook Page
.
---