Posted on February 09, 2016 by Jeffrey Feiler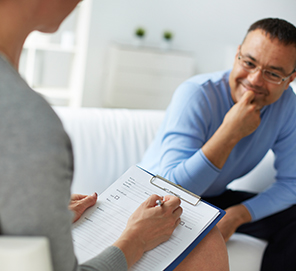 A few months ago, a new client arrived at my office. He was a young man, just 26 years old. He handed me a crumpled yellow A-form, this was his Complaint/Arrest Affidavit, which he had received when he was arrested two days earlier. I read that he was arrested for Possession with Intent to Sell a Controlled Substance, to wit; Xanax. Then, I read the report. A seemingly valid traffic stop led to the Officer smelling recently burned marijuana in the car. This ultimately led to my Client's admission that he had drugs in the car. The Police Officer obtained consent to search from my client and recovered an unmarked plastic bottle with 36 Xanax tablets inside. My client did not have a prescription. The police naturally assumed that he was selling these pills in small quantities, because there were more than necessary for personal use: hence the more serious "Intent to Sell" charge for which he was arrested. The Police also found a small quantity of marijuana in the car and also arrested him for misdemeanor Possession of Marijuana (about 8 grams).
As a local
Miami criminal lawyer
with over 30 years of experience, I sensed that this young man sitting before me was something other than a small time drug dealer. I asked my new client, "Do you have trouble sleeping?" He said "Yes!" He continued, "my mind which always seems to be racing." I surmised that my client had anxiety issues. I sent him to a renowned Forensic Behavioral Psychologist to do a Psychological Evaluation. Sure enough, my client suffered from anxiety and was mildly bi-polar. He was self-medicating with the Xanax for anxiety and the marijuana for depression. He had never previously been professionally diagnosed.
I obtained a Report from the Doctor and with my client's permission, forwarded the diagnosis to the Assistant State Attorney who was prosecuting the case. I explained to the Prosecutor that my client was not a drug dealer, rather he had emotional and psychological issues that needed professional attention. The Prosecutor reviewed the report and agreed that my position was correct. We agreed to resolve the case to Probation, with no conviction, and with the special conditions that my client would receive psychological care from the Doctor. That was the plea bargain in that case. The trick to succeeding in getting the best result was for me to spot the underlying problem and to propose to the Prosecutor a course of action which would prevent the problem from occurring in the future.
I got my client the medical attention he needed. He and his family were very grateful. He is doing well on probation and setting himself up for a productive future. This was a "win-win" resolution for my client and for society.
If you have been arrested for drug-related crime, call (305) 670-7700. Jeffrey Feiler of The Feiler Law Firm will help you get the best result possible.
---