Posted on January 06, 2016 by Jeffrey Feiler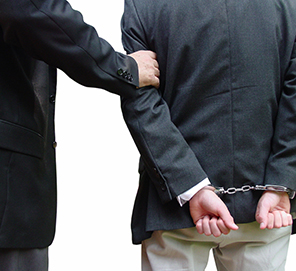 In Florida, rape is more accurately called Sexual Battery. One of the most serious felony offenses is Sexual Battery on a child by an adult. These cases can be incredibly convoluted, and it's fortunate that our client selected an experienced
Miami criminal defense attorney
to discover the true details behind this difficult case.
A kindly old grandfather, who was in his mid-sixties and looked a bit like Santa, was referred to me by a civil law attorney. He had been arrested for allegedly sexually molesting his granddaughter. He adamantly denied ever touching her in any other way than a loving hug. He had no criminal history. I believed him. There was something about the case that didn't seem right.
The State's only evidence was the word of the seven-year-old who described the sexual acts in vivid detail. There was no physical evidence, such as semen, and, of course, no witnesses. Nonetheless, I also believed she was being honest about being the victim of multiple sexual batteries.
I took her deposition, a sworn statement, and as difficult a subject as it was, I questioned her about the matter. When I asked her to describe her grandpa physically, she broke down and admitted that it was not him. Rather, it was her mom's boyfriend. She could no longer stand the abuse, but she could not identify him for fear that the boyfriend would hurt or kill her or her mother. So instead, she blamed it on a man who loved her unconditionally.
She was too young to understand the consequences of her actions. Accordingly, the State dropped all charges against the grandpa, my client. The State, unfortunately, could not make a case against the now ex-boyfriend. There was a lack of evidence, plus the fact that victim had made a false accusation resulting in the arrest of Grandpa. Her credibility was destroyed.
If you are accused of a sex crime or possession of pornography, call the Jeffrey Feiler Law Firm.
---