Posted on January 12, 2016 by Jeffrey Feiler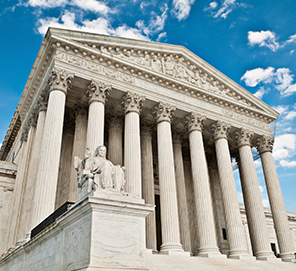 A groundbreaking ruling occurred today that I know, as a leading
criminal defense attorney in Miami
, may change the sentences of many prisoners in the State of Florida.
Today, the United States Supreme Court has found Florida's Death Penalty scheme to be unconstitutional and in violation of the Sixth Amendment. The case is Hurst v. Florida, No.14-7505 (Decided January 12, 2016). In Florida, a Jury provides the Judge with an "advisory" opinion as to whether the Judge should impose the Death Penalty. The Judge then makes independent factual findings regarding "aggravating circumstances" which would warrant the imposition of the Death Penalty.
However, the Supreme Court found in Ring v. Arizona (applying Apprendi v. New Jersey in the context of the death penalty) that an Arizona judge's independent fact-finding exposed Ring to a punishment greater than the jury's verdict authorized. Many felt, following the Ring decision in 2002, that the Florida death penalty scheme was likewise flawed. Nevertheless, the Florida Supreme Court in the Bottoson case (2002) took the position that Ring was on point in some instances and not others, and, therefore, the State had the prerogative to selectively overrule their own decisions.
The US Supreme Court has now specifically decided that the two Florida cases (Spaziano and Hildwin) upon which the Florida courts rested their position have now been specifically overruled. The Supreme Court went on to say that, "Time and subsequent cases have wasted away the logic of Spaziano and Hildwin," and although "stare decisis" (precedent) is of fundamental importance, "We have overruled prior decisions where the necessity and propriety of doing so has been established." It is not clear now what will happen to death penalty sentenced prisoners, but it seems that the existing cases will be reviewed on a case-by-case basis. In cases where the trial Judge made independent fact-finding regarding aggravating factors (which will be in most, if not all of the cases) then the case will presumably have to be remanded for a new trial on the death penalty phase or the death sentence will be set aside and a life sentence imposed.
This may effectively mean that most if not all presently existing death sentences must be vacated and remanded for further proceedings.
The Feiler Law Firm can help you achieve the best outcome possible. Call us today at (305) 670-7700.
---