Posted on April 11, 2014 by Jeffrey Feiler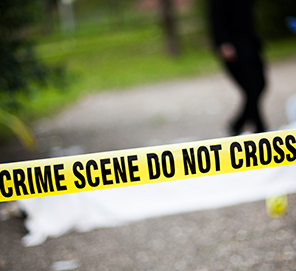 Hate crimes continue to exist in today's society. These crimes exhibit a violent act of prejudice against a victim's gender, gender identity, race, ethnicity, religion, sexual orientation, or disability. Often times, it is difficult to identify what constitutes as a hate crime due to the Constitution that protects certain rights such as the freedom of speech, expression, and religion. However, in order to properly distinguish a hate crime, it must involve a form of a criminal act. A hate crime can be executed in several forms such as vandalism, murder, assault, or arson. The law ensures the civil rights of individuals by punishing those who violate such rights.
Hate crime offenders commit these illegal crimes due to their animosity and ignorance towards an individual's lifestyle or character. Hatred towards a certain group of people arises because of a lack of understanding towards different traditions and cultures, eventually turning into fear and prejudice. According to the FBI, 32% of hate crimes occur in residential areas, 19% on highways, roads, alleys, or streets, and 11% at schools and colleges. Hate crime offenders are usually inclined to commit these illegal acts because of their violent or abusive family backgrounds. These crimes are frequently planned with an intended purpose rather than spontaneous acts of hatred. While these crimes may target an individual, the true intention is meant to damage a specific community as a whole.
While hate crimes and hate incidents involve similar aspects, only hate crimes are punishable by law. Hate incidents are behaviors motivated by discrimination towards an individual's race, religion, ethnicity, gender, and age. They may involve hateful words directed towards a person based on these factors. While verbal bullying is unfortunate, it cannot be classified as a hate crime unless it escalates to criminal activity. However, it is crucial to address verbal hate in order to prevent the negative behavior from rising to a criminal offense level.
Hate crimes have the ability to cause detrimental effects to its victims. Several influences that these crimes create upon its victims may include:
• Degradation of self esteem
• Personal crisis leading to suicide
• Anger that may lead to revenge
• Hopelessness
• Depression
• Social fear
• Vulnerability to future violence or harassment of other types
While hate crimes are punishable by law, they must be proven with evidence which can often be a difficult task. In 2009, President Barack Obama signed the Matthew Shepard and James Byrd, Jr. Hate Crimes Prevention Act into law (HCPA). This act gives the Department of Justice the authority to investigate and prosecute bias-motivated violence. It provides jurisdiction over crimes of violence in situations where an offender violates a victim due to hate crime factors. The law also grants state and local enforcement with the necessary funds to cover investigation, prosecution, and prevention program expenses related to hate crimes. Finally, the HCPA now requires the FBI to record statistics on hate crimes against gender and gender identity.
A criminal defense lawyer can provide beneficial assistance to victims so that offenders can be punished under the law. They can determine whether their situation can be classified as a valid hate crime and if so, provide proving evidence to the court. Hate crime offenders can receive penalties such as jail time, fines, and community service.
---
The dedicated team of
Miami criminal defense lawyer
at The Feiler Law Firm possesses over 30 years of experience defending the rights of citizens in their toughest moments. They can handle and defend citizens involved in all types of confrontations with the law at the state and federal level.
---