Posted on April 27, 2016 by Jeffrey Feiler
Recently, a man from Vero Beach was arrested for allegedly attempting to break into jail. That's right, he was allegedly breaking
into
jail. As your resource for legal information, and a Florida criminal defense attorney who has defended a number of intoxication cases, I'd like to help you understand what to expect in the event that you or someone you know finds himself in a similar situation.
The Report
The story goes like this. The Vero Beach man apparently rammed his car into a local County Jail and attempted to scale the fence. Deputies said that he admitted he was high on Flakka, and was trying to break in to see his friends. According to the report, he barely missed a deputy who was standing outside of the jail.
Flakka is a relatively new drug to come on the scene. It has been attributed to bizarre behavior. Flakka joins some other drugs such as PCP and Bath Salts as other drugs legendary for strange episodes.
Potential Charges
Given the seriousness of the allegations, this young man could face serious charges. For narrowly missing the Deputy with his vehicle, he could potentially be charged with Aggravated Assault on a Law Enforcement Officer, which could subject him to substantial Prison time.
Clearly, he acted as a consequence of the drugs. "Voluntary Intoxication" is not a defense in Florida. If someone gave him the substance without his knowledge, I would raise an "Involuntary Intoxication" defense. Insanity is a very difficult defense to raise unless he suffers from a major psychological illness that was exacerbated by the drugs.
What Is Involuntary Intoxication?
I am presently handling a case where my Client was prescribed Clonazepam (Clonopin) which led to problematic behavior. Since it was a prescription drug and it was being taken in accord with the prescription, the law provides a defense. I have previously represented a young lady who was at a bar and someone slipped her a "roofie". Rohypnol is known as the "date rape drug". It hit her while she was driving home. She began driving on a sidewalk! She was arrested for DUI. I raised Involuntary Intoxication in that case.
If This Were My Client
In this case, I would seek a Psychological evaluation. My guess is that he suffers from a "dual-diagnosis" which is both a Psychological issue and a drug problem. I would try to get him Probation with conditions for a Psychological evaluation and treatment if necessary and drug offender probation. That would include random urinalysis.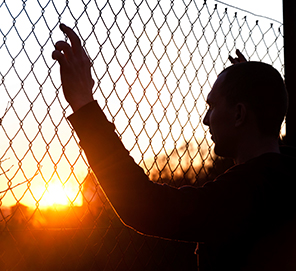 Upon his arrest he was most likely taken to the hospital, given the drugs he was taking and the fact that he was tangled up in razor wire. He may or may not have been Baker Acted for three days of psychological evaluation. Once released, he would remain in custody until he can post bond. His offenses would be bondable, but the Court might set a high bond as he presents as a danger to the community.
How Can You Avoid This Type of Legal Trouble?
The best way to avoid this type of case is to stay away from mind altering drugs. They put fences around jails to prevent people from breaking out. Only someone out of their mind would want to break in. They do have visiting hours.
For more information or legal advice on a recent arrest or charge, give Jeffrey Feiler a call at (305) 670-7700.
Source:
Wesh.com
---