Posted on March 14, 2016 by Jeffrey Feiler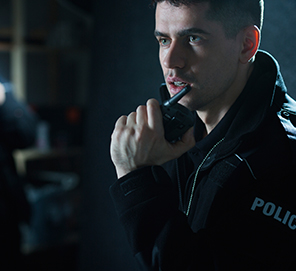 This week I resolved an interesting criminal case. My client was charged in two felony cases. One case was Trafficking in Cocaine (more than 400 grams) which carries a 15-year minimum mandatory. The second case was operating a "chop shop" that contained numerous stolen motorcycles and motorcycle parts. Prior to my becoming involved in the case, the Public Defender was able to negotiate a plea offer down from fifteen years to seven years in State Prison. Based on my successes in plea bargains as a local Florida criminal lawyer, I was then hired to see if I could improve upon that plea bargain.
The facts of the case, according to the Police (but disputed in some respects by my client) are as follows: Police were notified of a stolen motorcycle with a LoJack device. Detectives from the Auto Theft Unit followed the LoJack signal to a residential area. LoJack works on an FM radio signal tuned to a particular frequency for each vehicle. The advantage to the FM signal is that it penetrates walls so it can reach into a cement garage. However, unlike a GPS satellite signal, FM signals do not exactly pinpoint the location of the stolen motorcycle. The Police followed the signal and believed that the LoJack Signal was coming from a particular house. The Officer stood on top of his police car and looked over the fence. He could see two motorcycles on the back patio as well as motorcycle parts laying around the pool area. Based upon his experience he believed that the residence was being used as a "chop shop". A chop shop is a place where thieves take stolen vehicles and dismantle them into parts, which they then sell.
The Officer observed two men in their mid-20s come out of the front door and get into a car that was parked in the driveway. A uniformed Officer in a marked police cruiser blocked their car. The men were ordered out of the vehicle and at gunpoint. Both of the men were immediately handcuffed and they were escorted to separate police cars. Each was placed into the back of a police car without any explanation. My client was then read the "Miranda Rights". Following the advisement, the Detective asked my client if he would be willing to answer some questions. My client claimed not to know anything about a stolen motorcycle. He then agreed to sign a "written consent" allowing the police to search, without a warrant, for motorcycles, motorcycle parts, and papers both inside the residence as well as around the property, shed, and patio area.
The police proceeded to search, finding multiple motorcycles with their VINs (Vehicle Identification Number) removed. They also found the particular motorcycle giving off the LoJack signal they had been looking for. Police also searched my client's bedroom inside the house, where they found a box with some motorcycle parts. They further searched inside a bedroom drawer and found a pink backpack. They looked inside the backpack and found a white substance that they believed to be drugs. The Detective came outside and asked my client about the contents of the backpack, at which point he admitted that there was cocaine inside.
As a criminal defense attorney, I analyze the facts of the cases I defend to determine whether there was a violation of my client's rights that could lead to the suppression of the evidence. The Fourth Amendment and Article 1 Section 12 of the Florida Constitution prohibit Police from "seizing" a person without "probable cause". Police must have probable cause that a crime was committed and that the person committed the crime before they can take a person into custody. Custody basically means curtailing a person's freedom so that an objectively reasonable person would believe that they are not free to leave. There is also a Florida Statute (901.151) called the "Stop and Frisk" law, which allows Police to "temporarily detain" a person if they have "reasonable suspicion".
In this case I wrote a comprehensive Memorandum of Law analyzing the entire situation. My position in the Memorandum was that, at most, the Police were permitted to temporarily detain my client to ascertain his identity and the reason for his presence at the house (where he lived). However, placing him in the police car in handcuffs constituted "taking him into custody", which required probable cause, which I submitted that the police did not have. Consequently, all statements made by my client and all evidence found in the property were "fruit of the poisonous tree" (a phrase from the famous Wong Sun case) and were therefore subject to the "exclusionary rule". Clearly if the evidence was excluded, the State could not further proceed with the case.
There are thousands of cases analyzing the concepts of "temporary detention", "custody" and "probable cause". On the one hand, there are Judges authoring opinions who are "Purists". They believe that the Fourth Amendment cannot be violated, for no matter how short of a period of time (United States v. Rodriguez, US Supreme Court 2014). On the other hand, there are many Judges who believe that temporary detention is permissible for as much time as the police need to reasonably complete their investigation in the particular case - even if the person is detained in a manner most people would consider to be custody.
I spoke with the Prosecutor about this case and my Memorandum. I was emphatic that I believed there was a violation of my client's rights and that the evidence should be excluded – a position that I believe to be correct. Keep in mind that I am a purist when it comes to a person's rights. The Prosecutor then met with her superiors in the Narcotics Division of the State Attorney's Office. They agreed to revise their plea offer to three years in prison followed by two years of probation. My client had already been in custody for 15 months. With credit for time served, he had already finished a substantial portion of the overall sentence.
My client was very grateful that I was able to get him the new offer, which he gladly accepted. He made an intelligent and pragmatic decision in accepting the offer rather than rolling the dice on hoping to win the Motion to Suppress. Had he lost, he would have ultimately received at least a 15-year prison sentence. He then would be gambling on an Appeal that the case would be reversed in his favor. That Appeal might well take an additional year and a half to conclude. In this case, we also had a conservative Judge. Amongst the "jailhouse lawyers", she has a reputation for being very "state-oriented", meaning that she is not the type of Judge who is in favor of granting these types of Motions. For all of these reasons, it was pragmatic for my client to accept the State's final offer.
I would like to have litigated the Motion to find out how the Judge would have ruled, since I did all the work. However, my client made his choice, which I agree is the best choice, and so we will never know how it could have turned out.
Whenever a client comes to me with a new case, I first determine the facts that will be presented to the Court. If the facts are disputed, which facts will the Court tend to believe? There is almost always a bias in favor of the Police Officer, and most Judges will tend to accept their version of the facts. I have sometimes been able to convince a Judge that a particular Officer has a history of lacking credibility and is untrustworthy. I next analyze those facts to determine whether there are any violations of my client's Constitutional or Statutory rights, or Fourth Amendment, Fifth Amendment, and Sixth Amendment rights as that might lead to exclusion of evidence.
If you or anyone you know has a criminal case and would like me to help them, please have them call the Jeffrey Feiler Law Firm at (305) 670-7700.
---