Posted on March 08, 2018 by Jeffrey Feiler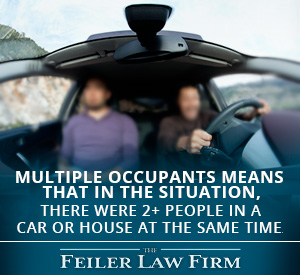 Stops of Vehicles
A person is driving a car and is stopped by the police.
The first issue is whether the police had a reason to stop the car, such as for a traffic infraction. Police cannot lawfully stop a vehicle without a reason.
Police officers have been known to lie about the infraction. However, Judges will almost never find the officer is lying, unless there is clear proof, such as a video, to the contrary. These days, police cars are sometimes equipped with cameras & police wear "body worn" cameras. Your attorney may be able to get these videos.
Assume an infraction was actually committed. The officer can detain the driver only long enough to write the ticket. This is called a "temporary detention". However, if the officer has "reasonable suspicion" they may further temporarily detain the driver and passengers. For example, if the odor of marijuana is observed the officer may call for a drug defection officer with a trained dog to sniff the vehicle.
The vehicle can only be searched if there is "Probable Cause" to believe a crime is being committed.
For further information about stops of vehicles contact The Feiler Law Firm at (305) 670-7700.
---